7 Sacred Rays - 3rd Ray

 transmettrelaconnaissance2012
Chohan of the third ray or Flame of Love is Cosmic Paul the Venetian. He is assisted by Archangel Chamuel (or Camael), the Ascended Masters and the Angels.

The color of the 3rd ray is the rose.

The corresponding chakra is the heart chakra.
Its main Divine qualities and actions are: unconditional love, omnipresence, compassion, true brotherhood, charity, love of the Holy Spirit and the initiations of the Heart Chakra.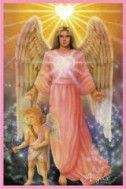 The Flame of Love is in every human being. Open the Heart Chakra to our evolution by gratitude, service to others, compassion.

The love of God, love of self and love for all life will be developed by regular prayer 3rd ray.

The pink of the Cosmic Flame of Love envelope our planet.
The action of the 3rd ray is amplified on Tuesday.

The prayer below should be said aloud and with conviction.

Choose a quiet place.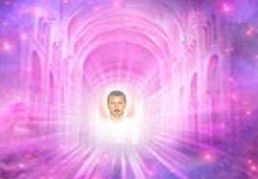 Prayer for Divine Love

On behalf of my beloved I AM Presence,
I ask that the power of Divine Love
be great in my heart and in the world every day.
I AM Love, Happy Love,
Sparkling love, unconditional love.
God consumes the darkness in me,
transmuting it into pure love.
Today, I AM a radius of Divine Love,
spreading through every cell of my being.
I AM a current life of a Divine Love
that can never requalify by fear,
anger, hatred, dislikes and greed.
All thoughts and negative feelings
now dissolved and consumed
by the power of Divine Love that I AM.
AM, I AM, I AM Love,
I live in the consciousness of Love.
I AM Love in its full expression,
blessing all mankind with Divine Love.
I radiate the Love, I AM Love in Action
Blessing, Healing Raising and everything on Earth.
Source: The Seven Sacred Flames - Aurelia Louise Jones