The Sacred 7 Rays - 7th Ray

 transmettrelaconnaissance2012
Master Saint Germain is the Chohan of the seventh ray or Violet Flame of Transmutation helped by the Archangel Zadkiel, the Ascended Masters and the Angels.

Purple is the color and the chakra that corresponds to it is the crown chakra (the seat of the soul).

The main Divine qualities and actions of the Violet Flame are: liberty, transmutation, transformation, diplomacy, applying the science of true alchemy.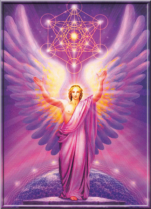 The Violet Flame frees us from negative thoughts and feelings, anxieties, injuries to our fears, whatever our deepest parasite.

It transmutes this negative into Divine Love and Light.

More invoking the Violet Flame, the more powerful it is.

The action of the 7th ray is amplified on Saturday.

Say the following prayer aloud, with conviction and in a quiet place.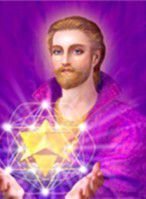 The Violet Fire Coat


Since the Lord God of my Being
I am what I am.
I appeal to beloved Saint Germain
and his legions of angels cosmic
Violet Flame
come to infuse and saturate my being
all activities of the Sacred Fire,
especially of the Violet Flame
Transmutation and Freedom.


Dressing me your cosmic mantle
Violet Fire of Transmutation,
Healing, Freedom, Diplomacy
and Science of true Alchemy.


Dissolve and Consume in my being everything
does not reflect perfect Love and Harmony.

By the Flame of Mercy,
transmute all mistakes of the past
and obstacles to my Ascension.

Wrap the youth of this world
in a protective aura of Violet Flame.

On behalf of the Holy God and with much gratitude,
I ask that this be manifested.
And so it is, Beloved I AM.
Source : Les Sept Flammes Sacrées - Aurélia Louis Jones
Note: The prayers of each beam can be said once, three times or six times to follow.
You'll find 6 other sacred rays on our blog.